Ditto Blog
Star Slinger Plays The Pitchfork Showcase @ SXSW
March 15, 2012
On Tuesday evening (13th March) Ditto Music artist Star Slinger played the Pitchfork showcase at SXSW. Our CEO Lee Parsons and US Marketing Manager Jake Croft were part of the sell-out crowd in Austin as Star Slinger played alongside the likes of Schoolboy Q, Hudson Mohawke, Teengirl Fantasy and more.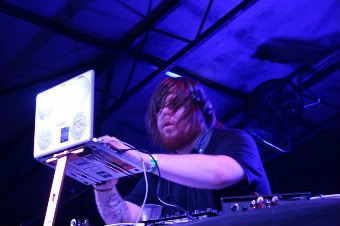 By the time Star Slinger took to the stage the venue was already packed. Two minutes into his set and the apathetic hipster vibe was replaced by nodding heads and shuffling feet, as he dropped song after song with a precision and sharpness that made Volume 1 one of the best records of 2010. The concentration demonstrated by Star Slinger was in stark concentration to the crowd, who made his set one of the biggest parties of the festival so far.
Star Slinger is deservedly regarded as one of the best new DJ's/producers around. Name dropped by the likes of Diplo, the stage is set for Star Slinger to have a huge 2012.
Check out this video of his set and start wishing you were there.