Ditto Blog
Spotify Set For $3.5 Billion Valuation – Why Aren't You On It Yet?
March 28, 2012
Tweet
Yesterday Spotify began their search for new investment which would value the streaming platform at $3.5 billion.
With 2011 losses reported at being around $40 million, critics argue that much of this new valuation is based on speculation and not substance.
Spotify have struggled to find substantial investment based on the fact that their business is reliant on content that they do not own and have no exclusivity over. Furthermore, with several high profile artists such as Adele, The Black Keys and Coldplay boycotting the service their future looks uncertain.
However, we must consider the growing power of Spotify in today's music industry. Their recent partnership with Facebook, as well as their expansion to the US and mainland Europe has seen the numbers of paid members increase to over 3 million (Jan 2012).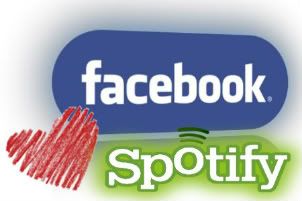 Now as an artist, when you are deciding whether to include your latest release on Spotify then consider this for a moment: this is 3 million music fans (give or take) who use Spotify as their primary means of listening to music.
It's easy to see the headlines and panic. "If I put my music on Spotify then people get it for free", or worse "Spotify doesn't care about the artists you only get £0.001 pence per stream". If this is your first thought then you are misunderstanding the point and are subsequently missing out on a major form of exposure for your music.
People will never be satisfied with borrowing music. If they like your music enough they will want to own it and the will go and buy it. You just need to trust the process.
What are your thoughts on Spotify? Would you make your music available there?