Ditto Blog
Liverpool Office's Favourite Ditto Bands of 2014
December 16, 2014
2014 has been a busy year for Ditto Music, we've launched our brand new website, new PR & Social Media departments, loads of new staff in the Liverpool, London, Melbourne and Nashville offices. PLUS the launch of a professional radio plugging service in January, 2015.
However it's also been a very busy year for all of our artists, with over 10,000 of you releasing your music through Ditto!
Now it's the end of the year and most defintely list season, we in the Liverpool office (mainly just me the lowly intern) have decided to give you the rundown of some of our favourite artists we've had the pleasure of hearing and releasing onto iTunes, Spotify and Vevo in 2014.
Everyone loves lists right? So in no particular order here they are.
Alpines - Oasis
Close knit members Catherine Pockson - vocals, and Bob Matthews - production, from Kingston-upon-Thames released their debut album Oasis through Ditto in May. It fuses a quintessential mix of jazz, soul and electro pop. Immaculately produced by Matthews, Catherines vocals carry beautifully on top of what is a very strong debut from the duo.
You can hear Oasis by Alpines here on Youtube
Babel - Life Of Eve - ft. Lapsley
Released through us in late January, we were introduced to Belgium based producer Babel who put together Life Of Eve. Primarily house music it indulges into the soul aspects of the genre, dropping in very smooth saxophone around the 1.50 mark. It's definitely a grower and one you should hear all the way through. We also have to mention the wonderful vocals contributed from Liverpool's own newly XL Records signed Lapsley who has had an incredible year.
You can hear it on Youtube here
Close Counters - Close Counters EP

These guys are from Tasmania. Not exactly an island known for their musical output (or i'm just not very knowledgeable of the Tasmanian scene). We were lucky enough to be able to release their Close Counters EP in September. It plain and simple house music and we love it. Good to know Disclosure arent the only young producers currently killing it. I can't see Close Counters stopping any time soon being an unbelievable age of only 17 and 19 with plenty of time to expand musically and creatively. We can't wait till they get picked up and start playing the UK scene.
The Features - Good Old Days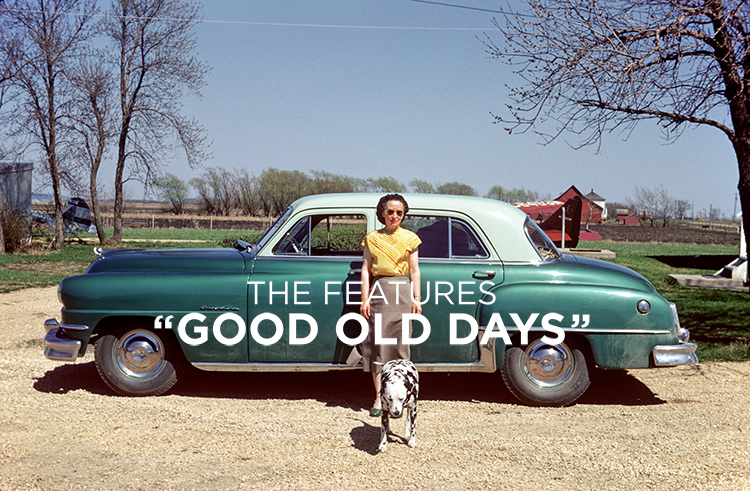 The Features released 'Good Old Days' with Ditto in August. They're a psychadelic rock outfit from the American South. Sounding like a twist between Ray Davies and Elvis Costello with twinges of more modern australian psych group Pond. Good Old Days takes all these influences and the obvious influeneces from their vast enviroment, making a very tight record but with a essential space to breath and get into your head.
Listen to the band on Spotify here
Salt Cathedral - Salt Cathedral

Our Australian comrades hit us up with these guys saying "G'day, you gotta check this band out guys!" So promptly we did and what we heard was pretty special. Salt Cathedral are a Brooklyn based duo whom make breezy electronic pop music that's as airy and large as their name. Delicately layered vocals wrapped around large atmospheric synths and tropical drum loops make for a very content listener, comparable to Purity Ring.
Check out their latest music on their Soundcloud here
Sankofa - Grasp
Time to tell you about a Liverpool band. Sankofa don't sound like your run of the mill Liverpool band however. With a name inspired by the Ghanaian language, translating to 'reach back and get it' this band fuse together 60's riffs, deep dark political unrest from the lyrics. Which is perfectly envisaged in their home made music video. The maturity of the music is refreshing in a time where there is such a lack of apathy and thought in the vast majority of popular releases thrown onto the airwaves.
Check the video for Grasp here
Star Slinger - IV
Star Slinger is a hugely successful DJ and Producer based in Manchester. EP IV is a 4 track EP he released with us this year. Each track rejuvenating an assortment of sounds from house and disco to the more upbeat elements of jazz and funk. Star Slinger manages to effortlessly capture together four fascinating electronic productions.
Young Kato
Young Kato have been doing some big things, with a performance on Made In Chelsea under their belt and various singles and EP's released it was a pleasure to be able to help distribute their music online on Vevo, iTunes, Spotify and the rest of the stores. They're a 6-piece indie rock group, big guitars, catchy lyrics and great production on all their released work. Help Yourself has a huge ending, think good Coldplay. Either way it's a big tune.
Vynce - Waves
Last but by no means least. These guys may even be the best of the bunch. Vynce a four-piece minimalist indie band from Merseyside have been making waves (Their latest EP is called Waves) since they released the EP on Ditto in August. It's a four track EP that would take the hearts of all the young girls or indie boy enthusiast who listen to it. I know this because i am that young indie boy enthusiast. Stand out track is Not Your Girlfriend, which has one of the catchiest chorus's of the year. We shall be putting out their next offering early next year, but until then you can find all their music online and on the link below.
Listen to Not Your Girlfriend here
(Written by James Pyrah)
Closing Comment
Lee and I started the company as a record label in summer 2005, we released our own music because we couldn't get signed and no one in the industry would even speak to us. In January 2006 we became 'Ditto Music' and started releasing our friends music, their friends music and 9 years later we now help 85,000 artists worldwide and have founded over 8,000 record labels. We always wanted to give artists and labels the opportunities we never had as a band - and in 2014 with the addition of PR and social media services we're so happy to be still helping you Independent artists and labels be recognised for the amazing talent you possess.
Next year we will be launching even more services to help you succeed. Thank you so much to all of you artists/labels for believing in us and to the amazing Ditto staff we have worldwide that work so hard.
Matt Parsons
CEO & Co-Founder