Ditto Blog
How to Get Your Music Featured on iTunes
June 28, 2013
iTunes is the largest
music retailer in the world. They've recently launched iTunes Radio, positioned
to take on and tackle behemoth streaming service Spotify and the controversial
internet radio service, Pandora.
It was also announced
recently, that the iTunes store has sold over 25 billion songs since it began.
So, this means that in
terms of promotional real estate, the front page of the iTunes store is one of
the most coveted in the music world.
If you get your song
selected as the iTunes single of the week, you will have tens of thousands of
downloads, hundreds of thousands of views, and an intangible push to your music
career.
So how is it done?
Some musicians believe that only major label artists can be selected. Wrong.
The folks at iTunes stay true to their word, and independent artists can be
selected. It happens frequently, in fact and no amount of major label dollars
will ensure this coveted position.
At Ditto Music, we
position ourselves as the independent online distributor, because we do just
that – distribute independent artists to online platforms, and our aim is to
even the playing field in the music industry.
Independent artists
have a lot of the same access as major label acts, and a lot of the same
opportunities available for the taking, which makes this age of the music
industry, one of the most exciting in history.
We can pitch our bands
for iTunes single of the week, and ensure they're in the running for this
highly sought after piece of musical retail real estate – the Park Lane or
Mayfair tile on the monopoly board. We want you to build a hotel there – hell,
build three of them.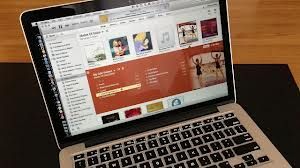 Here's how you do it.
1. Make sure your music is well produced and of high quality. ITunes will only promote music that is of a high production quality.
2. Before submitting, think about how realistic it is that you'd actually get onto the front page. Haven't toured in 5 years? Probably not. Have 200 facebook fans made up mostly of friends? Sorry, but no. Make sure there is at least some kind of a buzz about your band, and that you have exciting things happening, now. iTunes don't care if you're the greatest band in the world, they also need a REASON to put you on their front page. They also need to get something out of this transaction, they need to get people downloading this song, signing up for iTunes accounts, being excited that they're getting your band's music for free.
Examples of 'buzz' or 'exciting things'
- national tour
- sync deal with advertising or film – your music is being played on a popular TV ad or perhaps a cool, indie film
- You've been receiving lots of press – both online and offline
- Anyone with a decent amount of credibility has touted you as 'the next big thing' or 'the new sound'.
- Huge support slots – you've been supporting a huge act on one of their tours – an excellent sign that things are on the way up
- Your social media is growing really quickly, and is filled with fan engagement and excitement
- You have labels, publicists, PR professionals and other music industry types starting to contact YOU for a change
- You've been added to some festival lineups and music conference showcases
- Your shows are selling out, and you're no longer playing in 20-person capacity venues
- You're receiving radio airplay, and not only online stations specialising in ridiculously niche genres
3. Get a good press kit together. This can be simple, but make sure it's clean and it looks good. This should include:
- high resolution press shot. Make these good. iTunes have a very strong aesthetic, and they are not going to put grainy, sub-par band photos on their front page. Clean, professional, good quality. Get a professional photographer to take them – this is actually important for any kind of band press shot. Mobile phone shots (this includes instagram pictures) are not acceptable. Ever. Get professional photos taken.
- Well written biography. This doesn't need to be long, just one page, preferable in a pdf format. Just make sure there aren't any spelling mistakes, and that it outlines who your band is, and what you've done so far.
- Press release/media release. If you have something in particular happening right now, you should have a press release or media release ready. Again, this should be well-written and include no spelling mistakes.
- Press clippings – this is optional, but can be a good addition. If you have a comment from Pitchfork which states you're the best band of 2013, you need to show this off. Don't be shy. If your press clippings are from your hometown local paper and they review your performance at the kids fair in front of 20 people, don't include them. Only include press clippings if they are impressive.
4. Get in touch with your label or distributor, and ask how you submit for iTunes single of the week. They will ask for the items from number 3, get them organised and delivered back to the distributor quickly, and in an organised fashion. Don't send them in bits and pieces, different formats, and named incorrectly. Be professional, send back everything they've asked for in the correct formats, and named perfectly.
5. Don't hassle! If you are successful, you will be notified. Obviously there are hundreds of applications each week, and your distributor wants you to get a place. If you are successful they will contact you. If you want to follow up, a friendly email requesting an update is fine. Thirteen emails and 5 phone calls is not.
And that's it!
Follow the above
steps, and you've got as much a chance as any band out there released by a
major label, or with millions of promotional dollars behind them. The playing
field is nearly level, so get yourself in the game.