Ditto Blog
Featured Artists: Black Denim, Cancer Bats, Damage, Donate Your Voice Choir, Tyler Touché & Sterling Silver, Angel
November 11, 2014
These featured Ditto Artists have recently released some great work for everyone to check out! A Ditto distributed single is currently featured as a part of Waitrose's Xmas Campaign. Cancer Bats have a film clip. American artist Black Denim's breakout self-titled EP is now available on iTunes. UK brittish R&B boyband DAMAGE have released their third album and we present Angel's EP 'Possession with Intent'.
DONATE YOUR VOICE CHOIR
Waitrose invited singers to donate their vocals to make up the single 'Try' that makes up their Christmas TV advert. The single has been extremely popular on iTunes. This single was distributed by Ditto Music and we couldn't be more happier to be a part of it all!
BLACK DENIM
Classified under cinematic soft rock - many of the tracks were recorded on Nashville's Music Row at the historic RCA Studio B and Vohnic Studio in Nashville.
Featuring the breakout single "The Change" new alternative rock band 'Black Denim' has release an EP of the same name. Frontman Tym De Santo has friends from all over the Unites States playing on this record. The music being compared to the sounds of Travis Keane, Ben Folds & Coldplay.
The 'Black Denim EP' is available here, now on iTunes
CANCER BATS
Their release 'Searching For Zero' isn't available until March 2015. But the Canadian Hardcore Punk band have released something to tide yourself over, by checking out the film clip for 'Satellites' that has just been released –
Watch the film clip for 'Satellites' here
TYLER TOUCHÉ X STERLING SILVER
Australian Brisbane Bro's Tyler Touché and Sterling Silver have collaborated to produce and release their own spin on disco jam "Midas Touch" Australian's be sure to get this one ready for your summer playlist!


'Midas Touch', now on iTunes
DAMAGE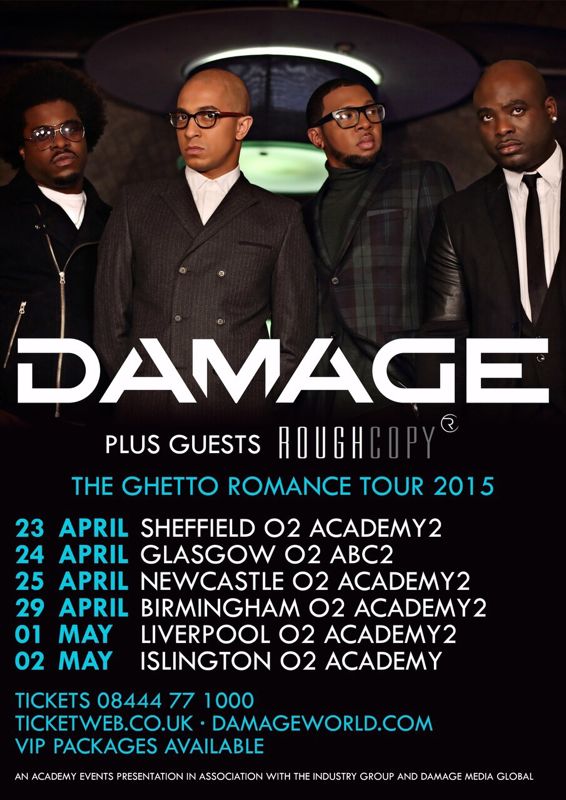 UK Brittish R&B band DAMAGE have just released their third album 'Acoustically Yours'. Featuring 5 sweetened tracks, from their previous albums including their hit single 'Forever' and a heartmelting 'Wonderful Tonight'
ANGEL
We're extremely proud to deliver Angel's EP - 'Possession with Intent'. Angel debuted in 2010 with his mixtape 'Patience Is A Virtue', and made a huge impact with his songwriting and production team 'Parrallel', which co-wrote Roll Deep's number one U.K. single 'Green Light'. He's had 3 other top 50 tracks, and a top 10 track with the anthemic pop single 'Wonderful'.