Ditto Blog
Ditto Music Artists Staff Picks (13th June)
June 13, 2012
ZDot
Recommended By: Follow @jw_dittomusic


Zdot is a producer from London, UK. With an already
glittering career, ZDot has worked on a number of high profile releases for the
likes of Marina & The Diamonds, Wretch 32 and more. His new compilation
album Route To Success came out on
the 1st June and showcases the best of the UK Rap and Grime scene as
Ghetts, Wiley, Maxta, Scorcher and more all lend a hand. The hefty 19 tracks
fly by as Route To Success shows us
why Zdot is one of the most exciting and sought after producers about right
now. Download it on iTunes here. http://itunes.apple.com/gb/album/route-to-success-compilation/id532177458
Check Out: Roaming
Slowdance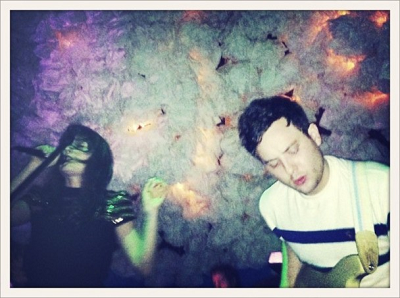 Recommended By: Follow @townsendyesmate


Slowdance are a five piece synth-pop band based in Brooklyn,
New York. Emulating the 1970s synthwave of the likes of Blondie and The
Raincoats, Slowdance capture the innocence and excitement of youth almost
effortlessly. On standout track Boyfriend, vocalist Quay
Quinn-Settel sings of yearning and heartache in a
way that will make you long to feel it with her, with a melody that is infectious, sweet and exciting all at once. Slowdance are set for big things, having
landed a support slot with the much hyped PS I Love You and featured in well-respected
online magazine Stereogum. In my humble and misinformed opinion, Boyfriend is
one of the best tracks Ditto Music has ever distributed. Check them out.
Check Out: Boyfriend