Indie band marketing is similar to marketing a small, consumer-focused businesses: a marketing budget that is probably zero to little, and the objectives are finding new customers, keeping existing customers happy and identifying brand.
Social media is the ideal, low-cost, DIY way to market indie music, but knowing where to focus your energy can be difficult. Identifying your target market (your customers), and specifically, your Super Fans, is the first step in any basic small business marketing plan. A Super Fan is someone who loves your music so much, they will help sell it to others through word of mouth on social media. Here are some ideas on how to identify your Super Fans so you can build a marketing plan around them.
I believe in guerilla marketing – using simple, common-sense, free tools. You don't need to hire a consultant to do this. There are couple of ways you can figure out your Super Fan demographics: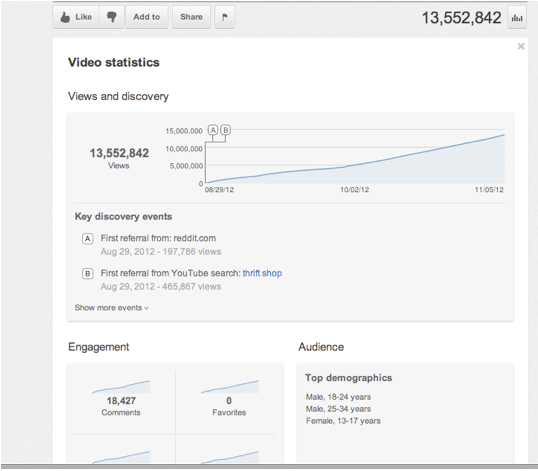 Analyze your current fan base – use Facebook insights to look at your fan page (or try Wolfram Alpha for even more information on your followers), survey your existing email customer base with a simple survey from SurveyMonkey, look at your YouTube video statistics (the little bar graph on the right under your video), and analyze your Twitter follower demographics (use tools like FollowerWonk or Hootsuite). Google Analytics is a great way to examine where your website traffic is coming from, ask your website designer for information, or if you use a template-based website like Weebly, use their website analytic tools.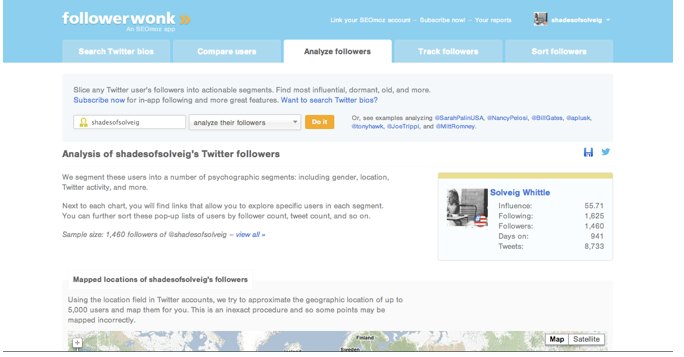 Analyze your musical competitors' social media presence – Use MusicMetric to search for free stats on any artist. You can create a trial account for free for a short period of time to do research.
Create a one page written Super Fan profile - Based on what you know about your fans (both qualitative and quantitative) create a profile of a real or fictional Super Fan. Name your Super Fan, and describe them in as much detail as you can, listing their age, gender, musical tastes, and purchasing habits. A picture can help you visualize your Super Fan. A Super Fan profile will help keep your marketing tactics focused. Creative and crazy ideas are great, but they have to pass the "Super Fan BS test": if your Super Fan wouldn't buy it, don't make it.
Finally, use your profile to match up where to focus your social media time and money. It may be more important to figure out which social media sites not to focus on, as much as which you should focus on. Here are some social media demographics
Ad Age Social Media Demographics
VentureBeat's Social Media Demographics 2012
Thanks to Aaron Bethune of Play It Loud Music for pointing me to many of the tools above. It can seem overwhelming to understand marketing when you're an indie musician, but it's really not rocket science. Hopefully this has given you some ideas on how to identify and profile your Super Fan. If you have other suggestions and tools, I'd love to hear from you in the comments below.
Solveig Whittle is a musician and former B2B software marketer from Washington State. Formerly the lead vocalist and lyricist for the folk pop band, Shades of Red, she decided a year ago to devote her energy fulltime to marketing the folk/pop/dub step music she now co-writes as part of the due Solveig and Stevie. You can find her blog at: ShadesofSolveig.com